Poland has formally requested permission from Germany to transfer a number of battle tanks to Ukraine to help the fight against Russia's invasion.
The delivery of an expected 14 Leopard 2 tanks from Poland appears to be a foregone conclusion, with the main outstanding question being when it will happen.
Germany builds the high-tech armour and Warsaw needs Berlin's permission to send them to a non-Nato country.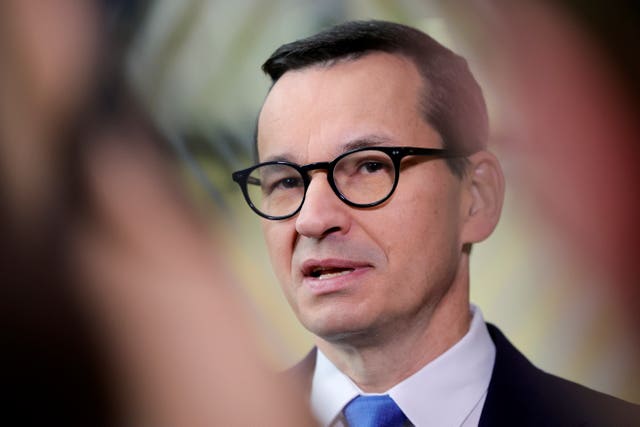 German officials confirmed to the dpa news agency they had received the Polish application and said it would be assessed "with due urgency".
Poland is a leading advocate in the EU for giving military aid to help Ukraine prevail 11 months after the Kremlin's forces invaded.
Though Germany has become one of Ukraine's main weapons suppliers, other western allies — especially Poland and the Baltic countries on Nato's eastern flank that feel especially threatened by Russia — have shown impatience with Chancellor Olaf Scholz's perceived slowness to act.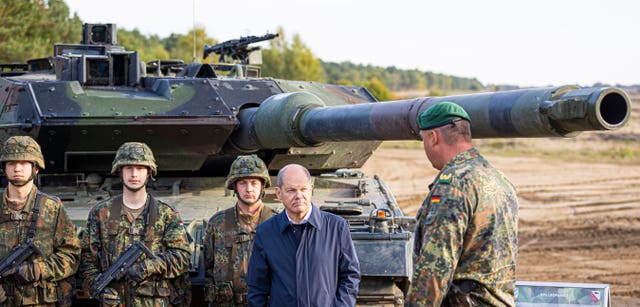 "This is our common cause, because it is about the security of the whole of Europe!" he tweeted.
Mr Morawiecki aimed another political broadside at Berlin, saying: "I hope the response from the German side comes quickly this time, because the Germans are lingering, dodging, acting in a way that is difficult to understand."
He claimed Germany was unwilling to defend Ukraine more broadly and speculated on why that might be: "Does it mean fear, some not entirely comprehensible dread or faith that a return to normal relations with Russia is possible?"
Nato secretary general Jens Stoltenberg called for the speedy delivery of new weapons to Ukraine, where a broad battlefield stalemate is expected to give way to new offensives in the spring.
"At this crucial moment in the war, we need to provide Ukraine with heavier and more advanced systems, and we need to do it faster," he said on Tuesday after talks with German defence minister Boris Pistorius in Berlin.
Polish officials have indicated that Finland and Denmark are ready to join Warsaw in sending Leopards to Ukraine. Poland wants to send a 14-strong company of the tanks, but these would barely make an impression in a war that involves thousands of tanks. If other countries contribute, Warsaw reckons, the tank detachment could grow in size.