A balloon suspected of spying on the United States is actually a civilian research "airship" that was blown off course, China has said.
A statement from its Foreign Minister said the airship has limited steering capability and "deviated far from its planned course" due to wind.
It said China regrets the unintended entry of the airship into US airspace.
Earlier on Friday, China said it was looking into reports from the US about the balloon.
Foreign Ministry spokeswoman Mao Ning said China is a "responsible country" which has "always strictly abided by international laws" and "has no intention to violate the territory and airspace of any sovereign countries".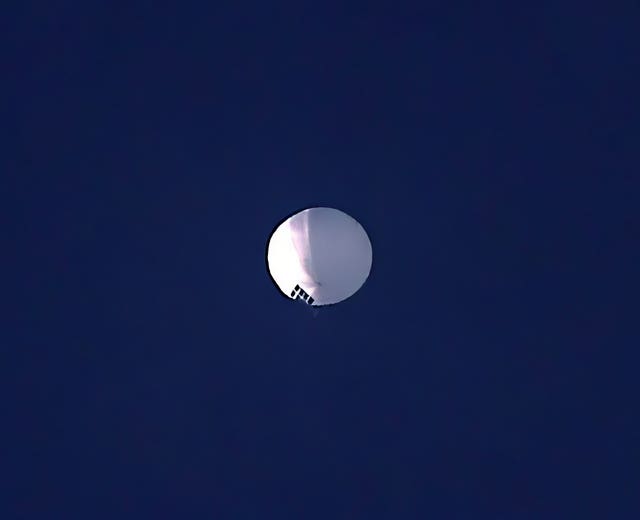 Ms Mao said people should not judge "before we have a clear understanding of the facts".
On Thursday, American officials said the suspected spy balloon had been spotted over US airspace for a couple of days, though the Pentagon decided not to shoot it down due to the risk of debris hurting people on the ground.
A senior defence official told reporters the US had a "very high confidence" it was a Chinese high-altitude balloon flying over sensitive sites to collect information.
One of the places the balloon was spotted was Montana, home to one of the nation's three nuclear missile silo fields at Malmstrom Air Force Base.
Brig Gen Patrick Ryder, Pentagon press secretary, provided a brief statement on the issue, saying the government continued to track the balloon.
He said it was "travelling at an altitude well above commercial air traffic and does not present a military or physical threat to people on the ground".
The senior US defence official said fighter jets, including F-22s, were put on standby to shoot down the balloon if ordered to by the White House.
The Pentagon ultimately recommended against it, saying that, even as the balloon was over a sparsely populated area of Montana, its size would create a debris field big enough to put people at risk.
The official would not specify the size of the balloon but said it was big enough that commercial pilots could see it despite its high altitude.
A photograph of a large white balloon lingering over the area was captured by the Billings Gazette, though the Pentagon would not confirm if that was the surveillance balloon.
The balloon's altitude and length of time it lingered over a location was concerning, the official added.
Ms Mao also said during a daily briefing she had no information about whether a planned trip to China by US secretary of state Antony Blinken will proceed next week as planned.
Mr Blinken is due to arrive in China on Friday, becoming the highest ranking US official to visit since the Covid pandemic began.
He will arrive amid a sharp downturn in relations between Beijing and Washington over trade, Taiwan, human rights and China's territorial claims in the South China Sea.