Russia and Belarus have signed a deal formalising the procedure for deploying Russian nuclear weapons on Belarusian territory.
Control of the weapons will remain with Moscow.
Thursday's move formalised the deal agreed earlier by Russian President Vladimir Putin and Belarusian President Alexander Lukashenko.
Mr Putin said in March his country planned to deploy tactical, comparatively short-range and small-yield nuclear weapons in Belarus.
The inking of the deal comes as Russia braces for Ukraine's much-anticipated counteroffensive.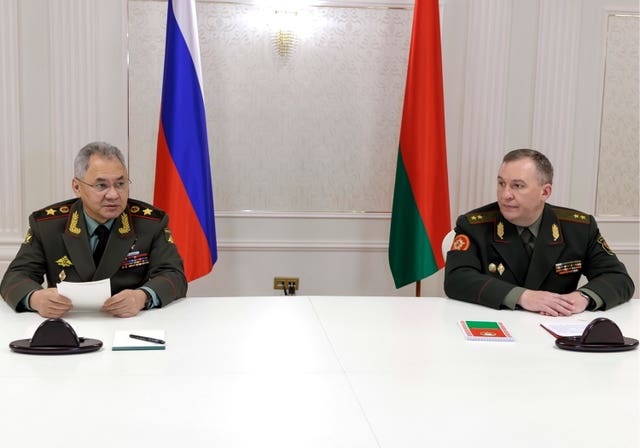 "Deployment of nonstrategic nuclear weapons is an effective response to the aggressive policy of countries unfriendly to us," Belarusian defence minister Viktor Khrenin said in Minsk during a meeting with his Russian counterpart Sergei Shoigu.
"In the context of an extremely sharp escalation of threats on the western borders of Russia and Belarus, a decision was made to take countermeasures in the military-nuclear sphere," Mr Shoigu added.
Belarus's Ministry of Defence said the agreement refers to a "special storage facility on the territory of the Republic of Belarus".
No detail was announced regarding when the weapons would be deployed in Belarus, but Mr Putin previously said the construction of storage facilities for tactical nuclear weapons in Belarus would be completed by July 1.
Exiled Belarusian opposition leader Sviatlana Tsikhanouskaya condemned the move.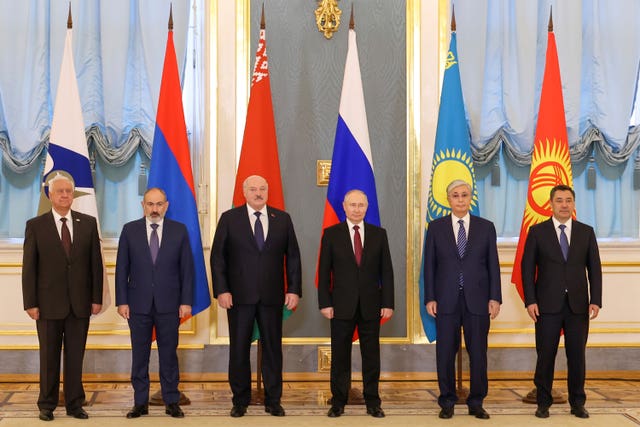 "This will further jeopardise the security of Ukraine and all of Europe."
Independent Belarusian military analyst Aliaksandr Alesin said about two-thirds of Russia's arsenal of medium-range nuclear-tipped missiles were held in Belarus during the Cold War, adding that there are dozens of Soviet-era storage facilities that could still be used to store such weapons.
Soviet nuclear weapons stationed in Belarus, Ukraine, and Kazakhstan were moved to Russia in a US-brokered deal after the dissolution of the Soviet Union in 1991.
"Documents in Minsk on the return of nuclear weapons were defiantly signed just at the moment when Ukraine declared a counteroffensive and western countries are handing over weapons to Kyiv," Mr Alesin told the AP.
"This Belarusian nuclear balcony should spoil the mood for politicians in the West, since nuclear missiles are capable of covering Ukraine, all of Poland, the Baltic states and parts of Germany."
Mr Khrenin also announced plans to "build up the combat potential of the regional grouping of Russia and Belarusian troops", including the transfer to Minsk of the Iskander-M missile system, capable of carrying a nuclear charge, and the S-400 anti-aircraft missile system.
Russia and Belarus have an alliance agreement under which the Kremlin subsidises the Belarusian economy via loans and discounted Russian oil and gas.
Russia used Belarusian territory as a staging ground for invading neighbouring Ukraine and has maintained a contingent of troops and weapons there.