Pope appoints successor to archbishop of Buenos Aires
The pontiff said he might finally return home to visit Argentina.
Pope Francis has tapped an Argentine bishop with years of ministry in the country's prisons as his successor as archbishop of Buenos Aires, a day after again saying he might finally visit his home country next year.
Bishop Jorge Ignacio Garcia Cuerva, the 55-year-old bishop of Rio Gallegos, will replace the retiring Cardinal Mario Aurelio Poli, who turned 75 last year, the Vatican said.
The appointment was announced a day after Francis repeated that he was looking into visiting Argentina next year.
Francis has kept Argentina at arm's length for the 10 years of his papacy, apparently not wanting to get drawn into the country's political polarisation.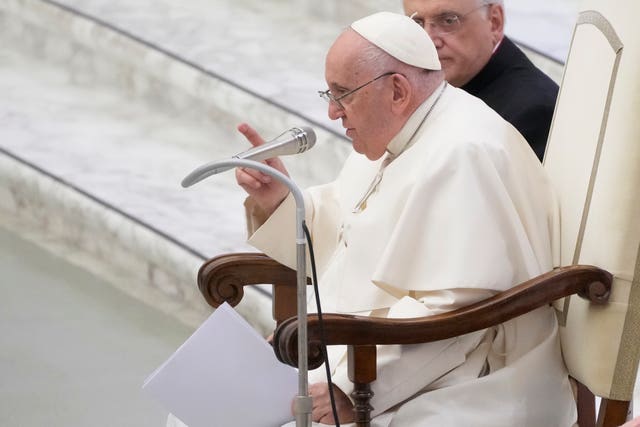 "My idea is to go next year. We'll see if it's possible," Francis told a forum of students.
If he goes, it would fall to García Cuerva to help organise the trip and welcome Francis home.
Garcia Cuerva, a canon lawyer, was first made bishop of Lomas de Zamora in 2017 and moved to Rio Gallegos two years later.
He has been chaplain in many Argentine prisons, ministering to inmates, and is currently vice president of an international church commission of prison chaplains, the Vatican said.
Francis was archbishop of the Argentine capital from 1998 until he was elected pope in 2013.
As archbishop, he made a point of ministering to inmates and has continued that tradition as pope, keeping in touch with prisoners in Argentina, visiting prisons during his foreign trips and often celebrating Holy Thursday rituals at detention facilities.