Russian forces began June with a fresh aerial bombardment of Kyiv on Thursday, killing at least three people and wounding others, authorities said.
Following up on a reported 17 attacks on the Ukrainian capital in May, mostly using drones, Russian forces hit the capital in the early morning with ground-launched missiles, damaging apartment buildings, a medical clinic, a water pipeline and a car.
Kyiv City Administration reported three people were killed, two children among them, and 10 people were wounded. The casualty toll was the most from one attack on Kyiv in the past month.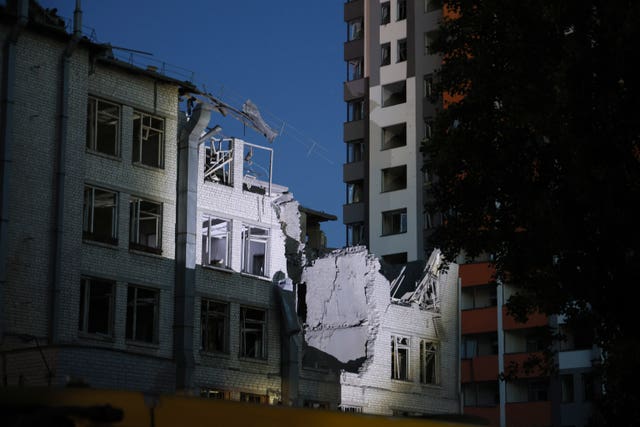 Ukraine's air defences have become increasingly effective at intercepting Russian drones and missiles, but in some cases the resulting debris causes fires and injuries in buildings and on the ground.
Preliminary indications were that Kyiv's air defences intercepted all incoming weapons early on Thursday, and that the latest deaths and injuries were caused by falling debris.
On Wednesday, Russian forces carried out three aerial attacks over the south of Kherson region, along with missile and heavy artillery strikes on other parts of the region.