Former New Jersey governor Chris Christie has filed paperwork formally launching his bid for the Republican nomination for US president after casting himself as the only candidate willing to directly take on former president Donald Trump.
Mr Christie, who also ran for president in 2016, was set to announce his campaign later at a town hall in the early voting state of New Hampshire.
After losing the nomination to Mr Trump seven years ago, the former governor and federal prosecutor went on to become a close off-and-on adviser before breaking with the former president over his refusal to accept the results of the 2020 election.
Mr Christie enters a growing primary field that already includes Mr Trump, Florida governor Ron DeSantis, former United Nations ambassador Nikki Haley and US Senator Tim Scott of South Carolina.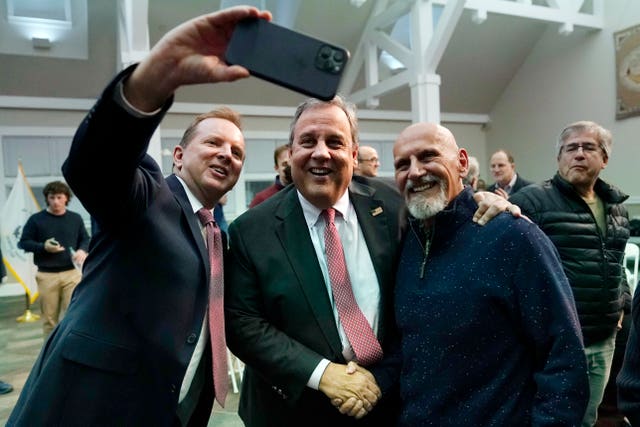 Mr Christie, who during his time as New Jersey's governor established a reputation as a fighter with a knack for creating viral moments of confrontation, faces an uphill battle to the nomination in a party that remains closely aligned with the former president, despite Mr Trump's re-election loss in 2020 and the Republicans' poorer-than-expected showing in the 2022 midterm elections.
Mr Christie has cast himself as the only person with the guts to take on Mr Trump directly and has warned of a repeat of 2016 if candidates fail to confront him.
"I'm not dumb. The way to win is to beat the guy who's ahead. And so what would a campaign look like? A campaign would look like a direct frontal challenge to Donald Trump trying to return to the presidency," Mr Christie recently said in a podcast interview.
Anti-Trump Republicans are particularly eager to see Mr Christie spar with Mr Trump on a debate stage – if, of course, Mr Trump agrees to participate in primary debates and Mr Christie meets the stringent fundraising criteria set by the Republican National Committee for participation.
But Mr Christie has also said he would not run as a kamikaze candidate to take down Mr Trump if he did not believe there was a viable path to his own victory.
"I'm not a paid assassin," he recently told Politico.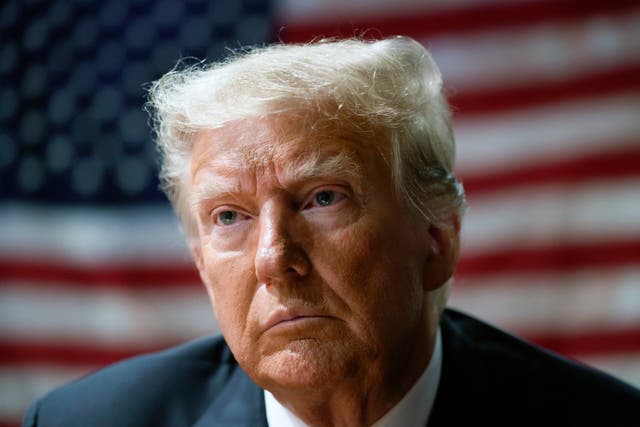 Mr Christie has rejected Mr Trump's lies that the 2020 election was stolen and has urged the party to move on or risk future losses.
Other Republicans with similar views, including former Maryland governor Larry Hogan and New Hampshire governor Chris Sununu, have opted against their own campaigns, expressing concerns that having more candidates in the race will only benefit Mr Trump.
Mr Christie was at one point seen as one of the party's brightest political stars as the popular Republican governor of a Democratic state.
But despite persistent urging from top donors and party officials, he declined to run for president in 2012.
By the time he announced in 2016, his reputation had been tarnished by the "Bridgegate" scandal in which aides were accused of wreaking traffic havoc in Fort Lee, New Jersey, in an apparent effort to punish the city's mayor for failing to endorse his re-election bid.
In the crowded 2016 Republican primary, Mr Christie portrayed himself as a brash, tough-talking East Coaster who could "tell it like it is" – only to be eclipsed by the brasher Mr Trump.
He dropped out shortly afterwards.
Two weeks later, Mr Christie stunned even some former aides when he endorsed Mr Trump, becoming the first sitting governor and former rival to get behind the emerging Republican front-runner.
His announcement undercut rival Marco Rubio at a crucial moment – the day after a debate that had been seen as a possible turning point in the race – helping to pave the way for Mr Trump's nomination and eventual win.
"The line of supporting Donald Trump starts behind me," Mr Christie has said.
The former governor, who has known Mr Trump for nearly 20 years, has had a complicated friendship with the former developer and reality TV star.
At times, he was one of Mr Trump's closest advisers: he was on the shortlist to serve as Mr Trump's vice president, oversaw Mr Trump's early White House transition efforts, said he was offered – and turned down – multiple cabinet positions, and helped Mr Trump prepare for each of his general election debates in 2016 and 2020.
It was during those debate preparations that Mr Christie believes he caught Covid-19, landing him in intensive care.
In appearances and interviews, Mr Christie says he was "incredibly disappointed and disillusioned" by Mr Trump's refusal to concede, which culminated in his followers' violent storming of the Capitol on January 6 in an effort to halt the certification of Mr Biden's win.
Mr Christie has since become one of Mr Trump's top Republican critics and argues the party must disavow Mr Trump's false claims and move past his complaints to focus on the future – or keep losing elections.
"As Republicans, we need to free ourselves from the quicksand of endless grievances. We need to turn our attention to the future and quit wallowing in the past. We need to face the realities of the 2020 election and learn – not hide – from them," he wrote in his book, Republican Rescue.
He called on the party to rid itself of conspiracy complaints and focus on providing voters with a positive alternative to Democratic policies.
Mr Christie has also been open about his plans, saying since 2021 that he would run if he believed he could be elected.
"If I see a pathway to winning, I'll run," he told The Associated Press.
"And I feel like I have the skills and the talent and the ability to be able to make a difference in our party and in the country."