Counteroffensive and defensive actions are under way against Russian forces, Ukrainian President Volodymyr Zelensky said on Saturday, and his top commanders were in a "positive" mindset as their troops engaged in intense fighting along the front line.
The Ukrainian leader, at a Kyiv news conference alongside Canadian prime minister Justin Trudeau, responded to a question about Russian President Vladimir Putin's comment a day earlier that Ukraine's counteroffensive had started, and that Ukrainian forces were taking "significant losses".
Mr Zelensky said "the counteroffensive, defensive actions are taking place in Ukraine. I will not speak about which stage or phase they are in".
"I am in touch with our commanders of different directions every day," he added, giving the names of five of Ukraine's top military leaders.
"Everyone is positive. Pass this on to Putin."
Mr Trudeau, the first foreign leader to visit Ukraine since devastating floods caused by a breach in a Dnieper River dam, offered monetary, military and moral support for Ukraine.
He pledged millions in new military aid, on top of £4.7 billion that Canada has already provided since the war began in February 2022, and announced £6 million for humanitarian assistance for the flood response.
Mr Trudeau said the dam's collapse was "a direct consequence of Russia's war", but he did not blame Moscow directly.
Ukraine's general staff said on Saturday that "heavy battles" were ongoing, with 34 clashes over the previous day in the country's industrial east.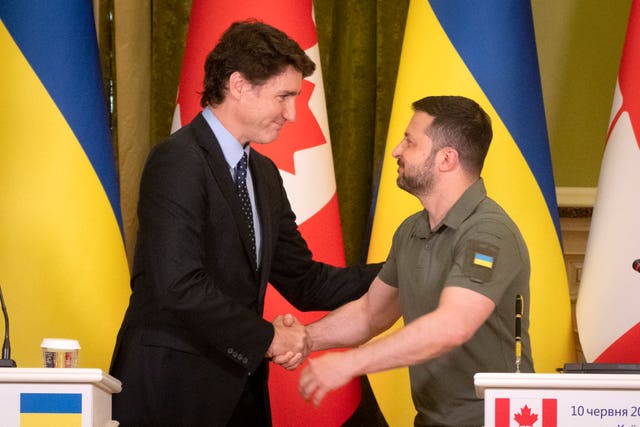 Top Ukrainian authorities have stopped short of announcing a full-blown counteroffensive was under way, though some western analysts have said fiercer fighting and reported use of reserve troops suggests it was.
Recent western injections of military equipment, some of it high-tech and top-of-the-line, to Ukraine has raised expectations about when it would be used, and to what effect against dug-in Russian lines.
For months, Ukrainian commanders in the eastern city of Bakhmut, which was largely devastated in a months-long fight that has been one of the bloodiest battles of the war, have used the language of counteroffensive and defensive operations to describe the activity there.
At the Zaporizhzhia nuclear power plant, Europe's largest, which is occupied by Russian forces, five out of six reactors were already in a state of cold shutdown – a process in which all control rods are inserted into the reactor core to stop the nuclear fission reaction and generation of heat and pressure.
Energoatom, the Ukrainian nuclear agency, said in a statement on Friday that there was "no direct threat" to the Zaporizhzhia plant due to the breach of the Kakhovka dam further down the Dnieper River, which has forced thousands of people to flee flooding and also sharply reduced water levels in a reservoir used to help cool the facility.
Energoatom said it shut down the final reactor due to that, and also because of shelling near the site that has damaged overhead lines connecting the plant to Ukraine's energy system.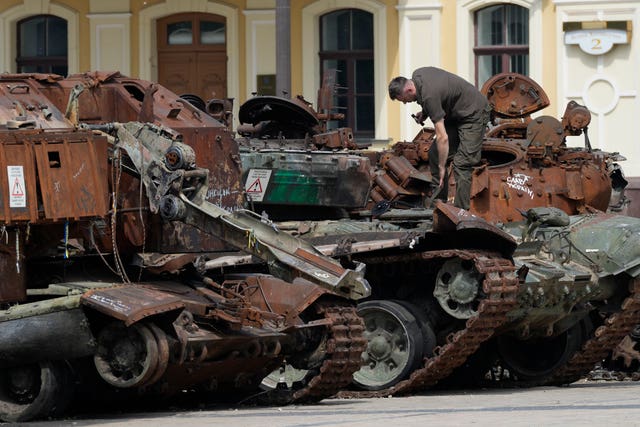 This is a nuclear power plant's safest operating mode. Energoatom employees are still working at the power plant, although it remains controlled by the Russians.
The site's power units have not been operating since September last year. The head of the International Atomic Energy Agency is due to visit Ukraine in the coming days.
Also on Saturday, Ukrainian authorities reported that at least four civilians have died across the country as Russian forces launched Iranian-made Shahed drones, missiles, and artillery and mortar strikes.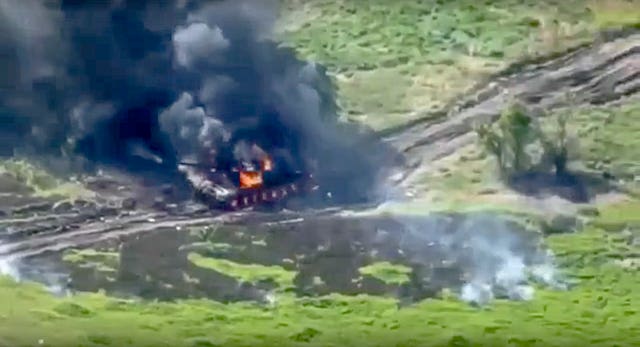 A spokesman for Ukraine's southern operational command, Natalia Humeniuk, said two children and a pregnant woman were among those wounded.
In Ukraine's northeast, a 29-year-old man was killed as more than 10 drones targeted the Kharkiv region, its governor, Oleh Syniehubov, said. He added that at least three other civilians were wounded.
The Ukrainian air force said that during the night it had shot down 20 out of 35 Shahed drones and two out of eight missiles "of various types" launched by Russian forces.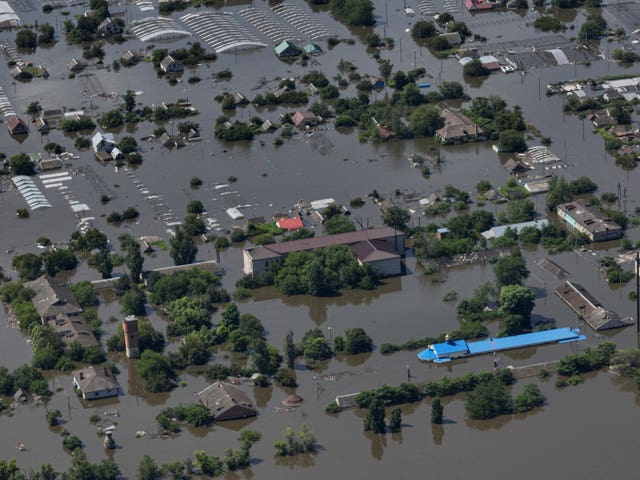 Nearly one-third of protected natural areas in the Kherson region could be obliterated by flooding following the breach of the Kakhovka dam, the Ukrainian environment minister warned on Saturday.
In a Facebook post, Ruslan Strilets said that the dam's collapse left one national park completely submerged, drained rivers and lakes in other protected areas, and could lead to groundwater rising in parts of the Dnieper delta occupied by Moscow, creating the risk of further flooding.
In the city of Kherson, whose outskirts were among the flood-hit areas, the average water level decreased by 12 inches during the night, but remained over 15 feet higher than usual, regional governor Oleksandr Prokudin said.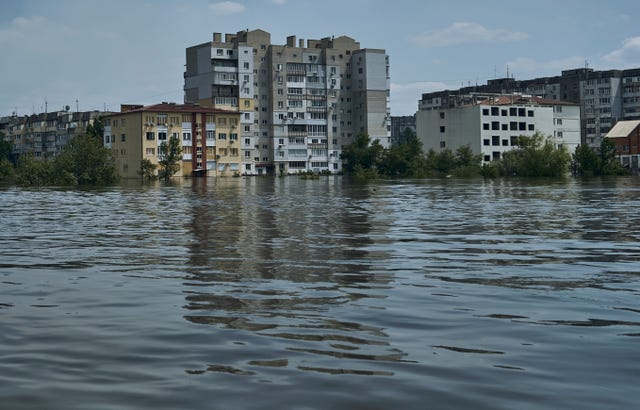 The UN's humanitarian aid chief, Martin Griffiths, said in an Associated Press interview on Friday that an "extraordinary" 700,000 people were in need of drinking water.
Meanwhile, German Chancellor Olaf Scholz says he wants to continue speaking to Mr Putin and plans to do so again "soon". Mr Scholz has spoken several times by phone to Mr Putin since the invasion.
He said the basis for a "fair peace" between Russia and Ukraine is the withdrawal of Russian troops.
"That's needs to be understood," he said.