Chinese foreign minister in Russia after talks with US security adviser
Wang Yi opened his talks with Russian Foreign Minister Sergei Lavrov by hailing 'strategic co-operation' between the two countries.
China's top diplomat has begun several days of security consultations with Russian officials following his weekend talks with US President Joe Biden's national security adviser in Malta.
Foreign Minister Wang Yi, who simultaneously holds the ruling Communist Party's top foreign policy post, will be in Russia until Thursday for strategic security consultations, the Foreign Ministry said in a statement.
Mr Wang opened his talks with Russian Foreign Minister Sergei Lavrov by hailing "strategic co-operation" between the two countries and their shared commitment to a "multipolar world" and a "more just world order", terms Moscow and Beijing use to describe their efforts to counterbalance the perceived US domination of global affairs.
"The more violent the unilateral actions of hegemony and bloc confrontation become, the more important for us to keep up with the times, show a sense of duty as great powers, and further fulfil our international obligations."
He stressed that Russia-China cooperation "isn't directed against anyone and isn't influenced by any other countries".
Mr Lavrov emphasised "the importance of Russian-Chinese co-operation for ensuring justice in world affairs, for ensuring a balance of interests in the processes that are developing in a variety of directions".
He noted that Russia and China will co-ordinate their efforts during this week's UN General Assembly and other international forums.
The US and China are at odds over Russia's military action in Ukraine.
China has refrained from taking sides in the conflict, saying that while a country's territory must be respected, the West needs to consider Russia's security concerns about Nato expansion. It has accused the US of prolonging the fighting by providing arms to Ukraine, weaponry that the US says Kyiv needs to fight back against Russia.
Mr Wang's trip to Moscow comes a day after North Korean leader Kim Jong Un left Russia following a six-day visit that included talks with President Vladimir Putin at a far eastern spaceport, visits to aircraft plants and inspections of nuclear-capable strategic bombers and an advanced warship.
Mr Kim's trip fuelled Western concerns about an arms alliance that could boost Russian arsenals for fighting in Ukraine.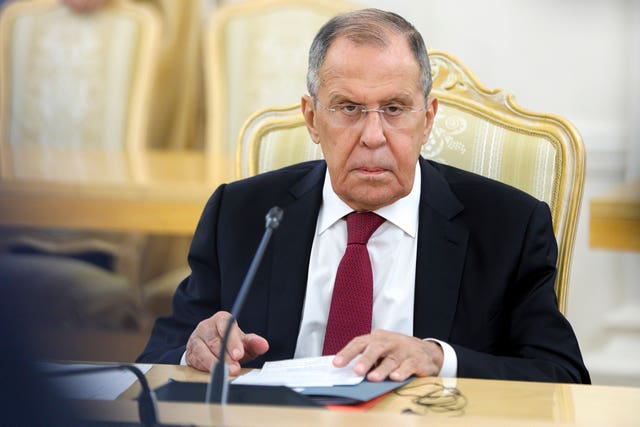 China is looking for support as it seeks to reshape the US-led international order into one that is more accommodating to its approach.
Last month, it helped engineer an expansion of the BRICS partnership, which invited six more countries to join what has been a five-nation bloc that includes China and Russia.
Foreign Ministry spokesperson Mao Ning called Mr Wang's visit to Russia a routine one to hold in-depth talks on major strategic security interests.
Mr Wang discussed Ukraine in his weekend meetings with US national security adviser Jake Sullivan.
Both sides described the talks as candid, substantive and constructive as they try to stabilise their rocky relationship and manage differences over security, trade, technology and human rights. Specifics of their talks were not released.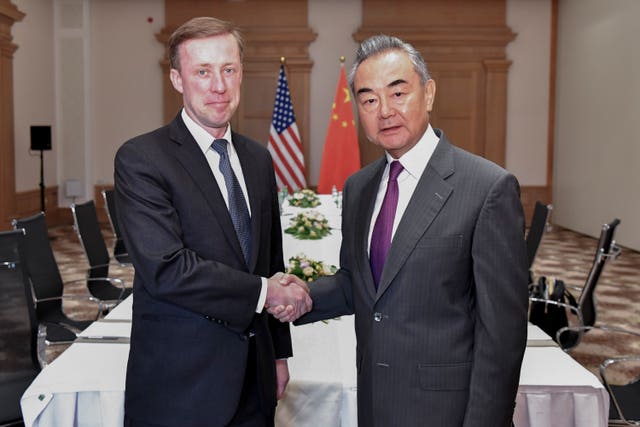 It is unclear what happened to Mr Qin, but he may have fallen out of favour with the leadership.
More recently, China's defence minister, Li Shangfu, also has not been seen for about three weeks, sparking speculation about his fate.
It is unusual for two sitting Cabinet members to disappear from sight, although it does not appear to signal any obvious change in defence or foreign policy.
The Chinese government has said nothing about Mr Li's disappearance. Asked about it on Monday, Ms Mao, the Foreign Ministry spokesperson, said she was not aware of the situation.