One dead, 162 hurt after explosion follows lightning strike in Uzbek capital
The blast struck a warehouse in Tashkent.
A powerful explosion in the Uzbek capital, Tashkent, has killed a teenage boy and injured at least 162 other people following a fire caused by a lightning strike, the country's ministry of health said.
The ministry of emergency situations said the explosion occurred early in the morning at a warehouse in southern Tashkent, but did not say what was inside it to cause the powerful blast.
Sixteen fire crews attended the incident.
Russian state media Tass later reported that the warehouse contained several dozen electric vehicles and batteries.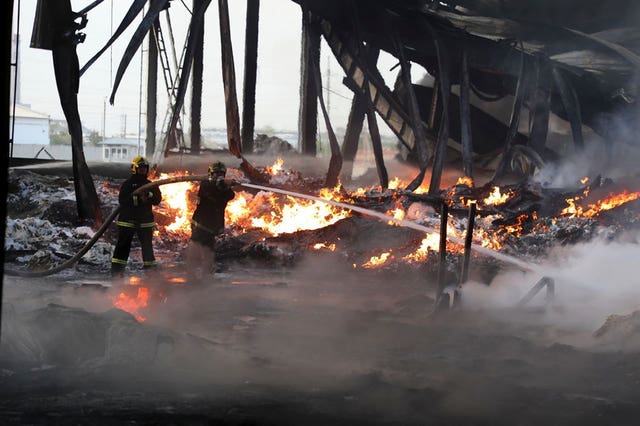 Video and photos posted on social media showed a fire and cloud of smoke that was visible across Tashkent, as well as apartments that had reportedly been damaged by the force of the blast.
Twenty-four people were taken to hospital after the explosion and the remaining 138 were treated for their injuries and sent home according to the health ministry.
It added that Uzbekistan's leading medical specialists were treating the casualties.