Shooting incident in Slovak capital leaves one dead, four injured
A man was shot dead by police in Bratislava, according to reports.
One person has died and four others were injured after a shooting incident in the Slovak capital, officials said.
Emergency services said a 32-year-old man died and four other people were taken to hospital with injuries in Bratislava.
The incident occurred in the Dubravka neighbourhood after midnight on Thursday, police said.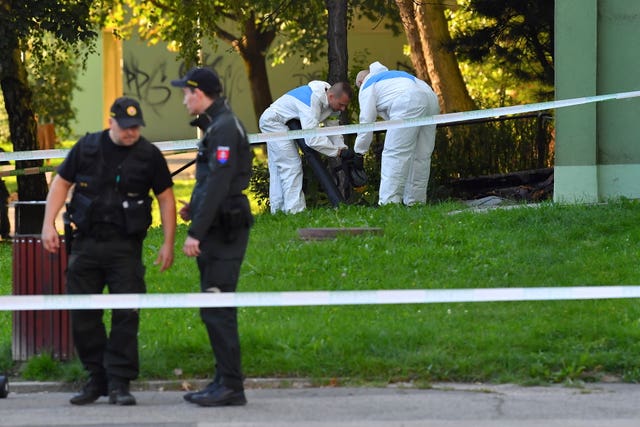 Police fired shots at one person, Mr Szeiff said.
According to the news website aktuality.sk, a man opened fire from the window of an apartment building and was shot dead by police when he attacked them with a knife.
Police said investigations are continuing.