Storm Elias hits Greek city, filling homes with mud and knocking out power
The mayor of Volos said the city has been 'turned into a lake'.
A second powerful storm in less than a month has hammered parts of central Greece, sweeping away roads, smashing bridges and flooding thousands of homes.
Storm Elias caused extensive flooding in the central city of Volos and left hundreds stranded in nearby mountain villages. The fire service carried out multiple rescues and evacuations, authorities said.
The city's mayor, Achilleas Beos, told state television: "All of Volos has turned into a lake.
"I don't know where God found so much water. It's like the story of Noah's Ark."
Bad weather earlier this month struck the same area, killing 16 people, and causing more than two billion euro (£1.7 billion) in damage to farms and infrastructure.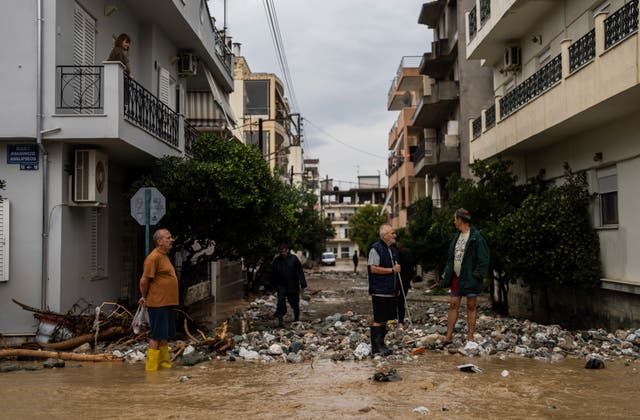 "I have never seen anything like this," Mr Dafereras said as he tried to push mud and flood water out of his home.
Authorities said the worst damage was reported around Volos and in northern parts of the nearby island of Evia, an area vulnerable to flooding due to the impact of massive wildfires two years ago.