US guitarist Al Di Meola 'stable' after suffering heart attack in Romania
The 69-year-old is said to have become ill after he started playing a concert in Bucharest.
The award-winning US guitarist Al Di Meola is in a stable condition after suffering a heart attack in Romania's capital, a hospital official said.
Di Meola, 69, is said to have become ill after he began playing a concert at a venue in Bucharest at 9pm on Wednesday night (7pm BST).
In a statement, the Bagdasar-Arseni emergency hospital said he was admitted to a cardiology ward where he is being treated for a segment elevation myocardial infarction (Stemi).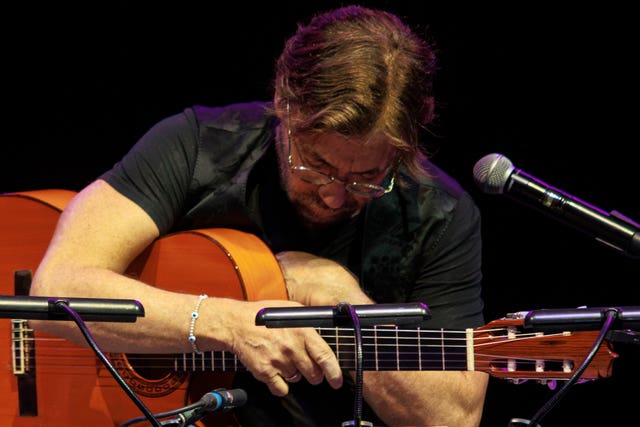 Di Meola's decades-long career has earned him widespread critical acclaim and awards including a Grammy.
One of Di Meola's most popular tracks is Mediterranean Sundance, which was part of his 1977 album, Elegant Gypsy.
According to his official website, he has sold more than six million records worldwide.