Finland hints at further border action as Russia protests closings of crossings
The country has accused Moscow of letting migrants without valid documents cross over the Finnish border.
Finland's prime minister says the country may need to take further actions on its border with Russia after closing four border crossings in an attempt to stem a recent increase in asylum seekers.
Finland, which joined Nato this year in response to Russia's invasion of Ukraine, has accused Moscow of letting migrants from the Middle East and Africa without valid travel documents through to the Finnish border.
The government closed the border crossings in southeastern Finland last week, but new migrant arrivals were reported at border checkpoints farther north.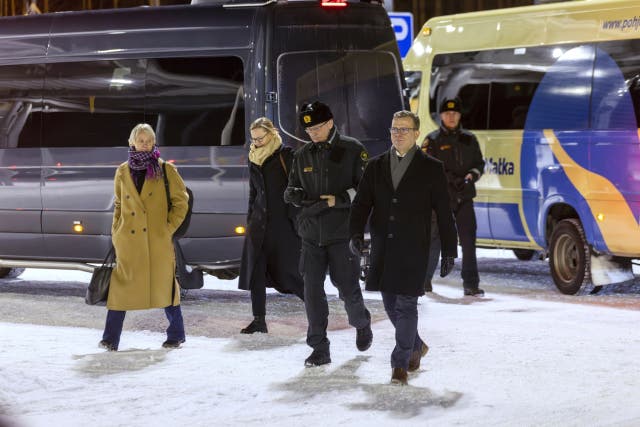 "If there is no change, we will take more measures, and if necessary, quickly. The message is clear that we do not accept this behaviour."
Mr Orpo did not rule out closing more border crossings along the 1,340-kilometer (830-mile) Finnish-Russian border.
YLE said 500 asylum seekers have arrived in Finland in November, significantly more than normal.
A Foreign Ministry statement said the decision "violates the rights and interests of tens of thousands of citizens of our countries".
European Union and Nato countries bordering Russia and Belarus have accused those countries of deliberately ushering migrants toward border zones as a type of "hybrid warfare".