Pep Guardiola believes Vincent Kompany would make an ideal Manchester City manager regardless of his past associations with the club.
The City boss said recently he felt it was "written in the stars" that his former captain would one day fill his role at the Etihad Stadium.
Kompany, who skippered City to four Premier League titles in his glittering playing career, makes an emotional return to the club as manager of Burnley for an FA Cup quarter-final on Saturday.
Guardiola said: "The results they have had so far, with that consistency in the Championship, imagine how tough that must be.
"Being 17 or 18 points in front of third place is incredible with 10 games to play, especially the way they play, it's because there is something there.
"We are going to play against a Premier League team, which they almost are already.
"The movements they do always make sense, every single action, and you realise when you see them that there is work behind it, and good knowledge, and that's why I said what I said about him sooner or later coming here.
"It's not because he was an important figure here as a football player, although that helps, or the connection with the fans, or knowing the club and the Premier League, although that is important.
"When you combine your knowledge of the game with experience, and love for the club you love, these kind of things finish together."
Kompany was an inspirational figure in the heart of City defence for more than a decade and also won the FA Cup twice and the League Cup four times with the club.
His departure at the end of the 2018-19 treble-winning campaign left a void that was not initially filled.
Ruben Dias picked up some of the mantle when he arrived in the summer of 2020 and the Portuguese now looks to be coming back into form after a difficult spell.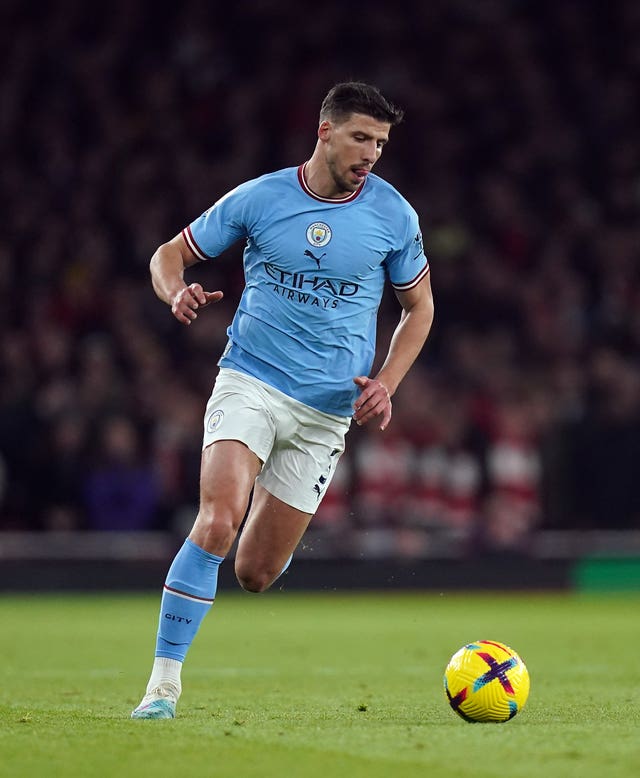 He has now started City's last nine games, a spell in which they are unbeaten.
He said: "He is the type of player similar to Vinny, not just about how he plays himself. Ruben is not just playing his game, he is playing the game for everyone.
"He has the ability to see and solve the problems for many, many things and his character is so important. When you talk about tactics, he is incredible, his leadership is huge, especially when he doesn't play."