England netball star Chelsea Pitman announces international retirement
Pitman won 52 caps for the Vitality Roses.
Chelsea Pitman, who helped England reach their first ever final at the Netball World Cup last month, has announced her immediate international retirement.
England settled for a silver medal after a 61-45 loss against Australia in the showpiece occasion in Cape Town, which was Pitman's 52nd and last cap for the Vitality Roses.
Pitman admitted ending her England career was "extremely tough", but said it was "the right time for me" and the 35-year-old now intends to "delve a bit deeper" into pregnancy issues she has had in the past.
In 2020, Pitman revealed on social media she had had two miscarriages and an ectopic pregnancy, which occurs when a fertilised egg implants itself outside of the womb, commonly in one of the fallopian tubes.
In a statement on www.englandnetball.co.uk, Pitman said: "I have made the extremely tough decision to retire from international netball.
"I never thought I'd be someone who chose to retire from the international stage, but it's the right time for me.
"I haven't been secretive with saying that I've tried to become a mum in the past and that I've had issues, and I think it's time that I delve a bit deeper into why my body failed me when it comes to that."
Sydney-born Pitman helped Australia to World Cup glory in 2011 before switching allegiance to England six years later.
She was part of the side that claimed a historic gold for England at the 2018 Commonwealth Games after a last-gasp victory over Australia in a dramatic final on the Gold Coast.
Pitman also won bronze at the 2019 World Cup in Liverpool to go with silver this year in South Africa.
She added: "I look at my time as a Rose, and every other opportunity I've had to step out on the international stage as a netballer, and it has been the best time of my life. What an epic journey. What a rollercoaster and I wouldn't change a single thing.
"I'm so thankful for the opportunity to be able to call myself a Rose, for saying, 'Yes, put me up for selection', because, if I didn't do that, how boring my life would have been.
"Because I have made the best of friends, and I have made and created history. We achieved things that people thought were impossible for us."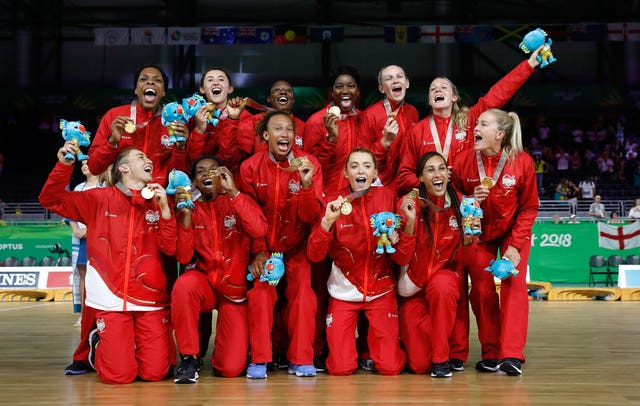 Thirlby said: "What an absolute pleasure it has been to work with Chelsea over the past few years. She has not only inspired so many with her on court flair, netball nouse and competitive spirit, but I have such admiration and respect for her as a person.
"Chelsea wears her heart on her sleeve and her passion for the Roses and commitment to pull on the red dress is unquestionable. It not only means a lot to her, but we have been richer for having her as a Rose.
"Whilst it's sad to lose Chelsea, she is so deserving of our full support as she looks to the future and we wish her all the very best."