Scotland step up preparations ahead of second World Cup match with Tonga
The Scots were idle on the second weekend of the tournament after beginning their campaign with an 18-3 defeat to South Africa in Marseille.
Scotland are ready to ramp up preparations for Tonga in the coming days after "a good, productive week" of down time and recuperation mixed with intense training sessions since their opening World Cup match against South Africa.
The Scots were idle on the second weekend of the tournament after beginning their campaign with an 18-3 defeat by the defending champions in a gruelling showdown in Marseille on September 10.
The players were given three days off with their families after that match and returned to the training pitch in Nice on Thursday before undertaking further sessions on Friday and Sunday.
The Scots' regular Test week routine effectively begins on Tuesday ahead of next Sunday's meeting with Tonga, who lost 59-16 to Ireland in their opening match on Saturday.
"It's been a good, productive week," said Scotland's strength and conditioning coach Stuart Yule. "We had some time off after the game to allow the players to recuperate, recover and spend some time with their families.
"We had time to get reviews done and then we came back into training on Thursday and had three good physical sessions (Thursday, Friday and Sunday) before we came back into the Test match week.
"It's been a good opportunity to get some more physical work in because it's a long tournament and it's important we retain our fitness through this period."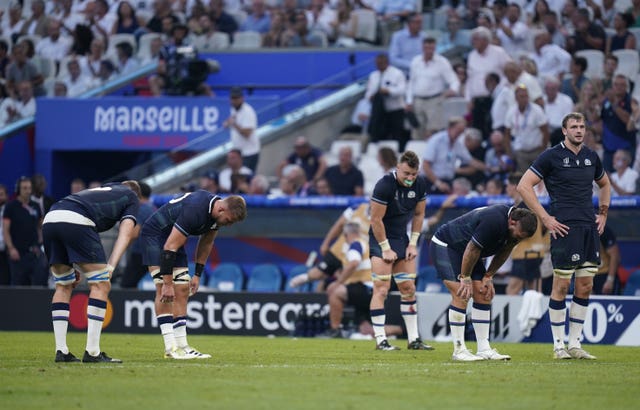 "It's a long tournament, but I think it was an opportunity that we've had and we've taken to work hard," he said.
"The way the tournament is, every team will have different situations in terms of where that week is and what it means.
"Recuperation and recovery is vital for every player in this tournament because it's when you grow and adapt.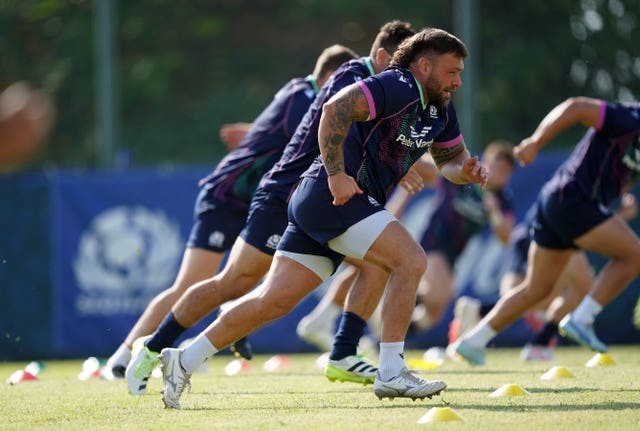 The start of the World Cup coincided with France sizzling in a late-summer heatwave, with temperatures across the country in the high 20s and even into the 30s since the tournament began. Yule has been impressed with the way the Scots have acclimatised to working in such intense heat.
"We were fortunate that right at the start of pre-season we had some excellent weather in Scotland and we had a couple of weeks training out here in France (in June and August), so we've been exposing the players regularly to the heat," said Yule.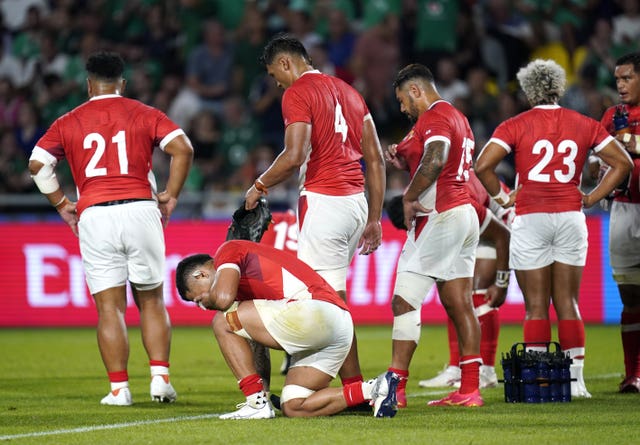 "This group's resilient, it's the best group I've been with in terms of showing an ability to perform in the heat. They are excellent at getting their heads down and doing the work.
"We've had a long period together where we've been working hard on our underlying fitness levels and supporting the players with their recovery between training days. The heat's not affected at all how we've prepared."