Linebacker TJ Watt returned a fumble 17 yards to give the Pittsburgh Steelers a 26-22 win and complete a bad night for the Cleveland Browns.
The Browns, who lost for the 20th-straight regular season visit to Pittsburgh, lost star running back Nick Chubb with a serious-looking knee injury in the first quarter.
Players from both teams knelt in prayer as Chubb received attention before being taken off the field on the back of a cart.
Cleveland recovered to lead midway through the fourth quarter before Watt seized on quarterback DeShaun Watson's fumble.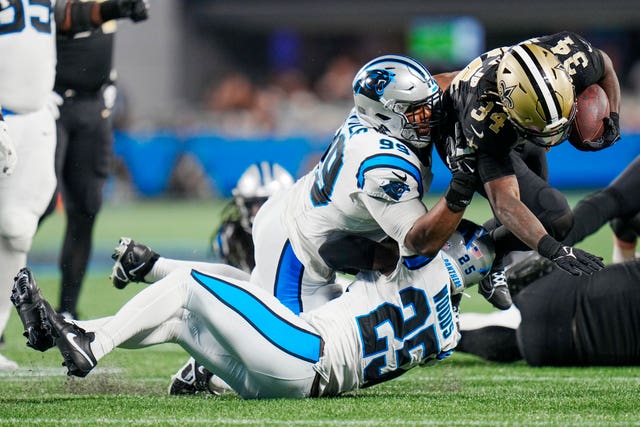 Jones, elevated from the Saints practice squad, replaced the injured Jamaal Williams and grabbed his chance as the visitors cashed in on the work of their defence in the second half.
They sacked rookie Bryce Young, top pick in the draft, four times on his home debut and restricted the Panthers to 239 yards.
The Saints got within little more than a minute of going two games without conceding a touchdown before Young found Adam Thielen to briefly revive the Panthers' hopes.