Erik ten Hag concerned by Manchester United's mounting injury problems
The Red Devils have lost Aaron Wan-Bissaka and Harry Maguire since the weekend.
Erik ten Hag admitted he was concerned about the eye-watering number of injuries Manchester United are picking up ahead of their Champions League opener at Bayern Munich.
This has been a challenging start to the season for the Old Trafford giants, with off-field issues compounded by a run of three defeats in their last four Premier League matches.
United's 3-1 meek home loss to Brighton is hardly the best preparation to face Bundesliga champions Bayern Munich on Wednesday, nor are the injury problems that continue to pile up.
"Yes, of course it's a concern," Ten Hag said of the spate of injuries that leaves him with a 21-man squad in Germany featuring four goalkeepers.
"But we knew that before and that's why we constructed the squad with depth, so we can deal with it, the squad can deal with it."
Asked whether he can speak to the medical staff about the injury situation, the United boss said: "I don't know if we have to go to the doctors or physios because they are dealing with the problems.
"First of all, injuries always come in top football because we're living on the edge.
"Of course we analyse why things happen, but we also have to deal with the facts and it's always about the players available.
"That's a strong side we can line up and we have to get the best out of it and we're focusing on that.
"To bring up tomorrow again, a good team, make the next step, integrate Rasmus Hojlund, (Sergio) Reguilon), two new players and we are here to get a result."
Sofyan Amrabat, Kobbie Mainoo and Amad Diallo are others out of the Group A opener through injury, while Donny van de Beek is unavailable having been left out of United's Champions League squad.
Beyond that, Jadon Sancho remains absent "pending resolution of a squad discipline issue" and Antony has been given a leave of absence following assault allegations against him.
"One thing is true, I think from the start last season I think I almost never started with the best starting XI – there was always something like injury," Ten Hag said.
"But you have to deal with it and I think we always got the results in apart from the period where we are in now.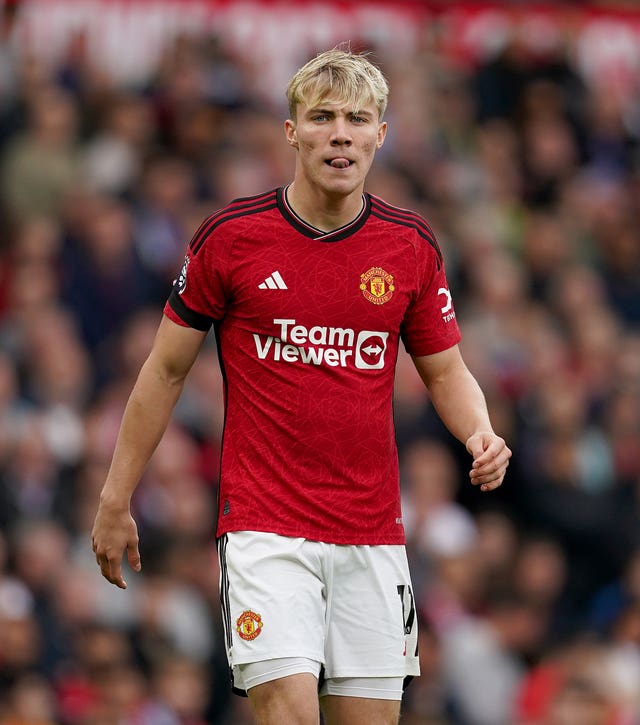 "I like these situations because now we have to handle it and we have to manage this. You have to know what to do and that is focusing on the process."
Ten Hag's belief about their path is why he is not getting thrown off kilter by the negativity heading into United's first Champions League match in 18 months.
"No, we don't feel that we need a reset," the former Bayern Munich reserve boss said. "Absolutely not. "We are in a process and what you see is that in parts of games we play very good but then also in parts of games we played below our levels.
"What we have to demand is be consistent, so we have to step up in certain levels all the time for 90-plus minutes. That is the demand on us."
Wednesday certainly looks a tough ask for United, who will face England captain Harry Kane after he joined Bayern following a summer of speculation.
United were strongly linked with the 30-year-old but plumped for promise rather than a proven goalscorer by signing Hojlund, 10 years his junior, from Atalanta.
"I think we discussed (Kane and Hojlund during pre-season), so I don't think we have to repeat this debate," Ten Hag said.
"We are happy with Rasmus. Obviously first games he was injured, he played now Arsenal, he's now started.
"Now of course we have to integrate him in a team but you can see he's a big talent and he will contribute to our game. We are quite confident of that."
Asked if he had regrets about not signing Kane, Ten Hag simply responded: "No."