Jos Buttler felt a sense of duty to inform Jason Roy of World Cup omission
Harry Brook was preferred to Roy in the final squad.
Jos Buttler dreaded delivering another World Cup blow to Jason Roy but the England captain felt a sense of duty to be the one to tell his close friend of the news first-hand.
Roy was named in England's provisional squad for the defence of their ODI crown in India, starting next month, but repeated back spasms put him on the shelf for four tune-up contests against New Zealand.
In his absence, Dawid Malan sewed up an opening spot alongside Jonny Bairstow and Harry Brook's ability to bat anywhere in the top six meant he squeezed into the final 15-man touring party, edging out Roy.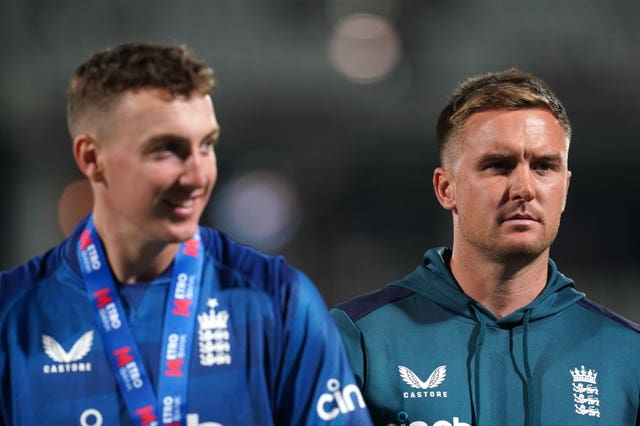 But that was no consolation to Buttler over the weekend when informing Roy he had not made the cut, having made an identical phone call 12 months ago when the opener's poor form led to him being axed from the squad ahead of England's triumphant T20 World Cup campaign in Australia.
"I don't think any time is easy," Buttler told the PA news agency. "It's part of the job as captain that is not enjoyable, whether they're great friends or not, it's not a nice job to do.
"I certainly feel like it's my responsibility to give that news. He's a really great mate of mine so it was a really tough call to make.
"Jason will be the top-order reserve, absolutely. Harry, we do feel gives us versatility – he can cover one to six in the batting order which is obviously something that's advantageous in a squad.
"It's a bad headache to have but a good problem as a selection committee when you have a deep pool of players to choose from."
Joe Root is inked into England's first-choice XI and while he made just 39 runs in four innings against the Black Caps, the Yorkshireman has been added to the squad to face Ireland of his own volition.
Featuring in three ODIs, the first on his home ground of Headingley on Wednesday, is an ideal chance to get back into form before England head for the subcontinent, having played in just 19 matches in the format since the 2019 World Cup final.
"It just shows his hunger to play," Buttler said. "He's someone who over the last four years because of the schedule probably hasn't played as much 50-over cricket as he would like.
Buttler was speaking to promote England's official kit supplier Castore extending its 'summer of sport' campaign, which aims to highlight key occasions in the sporting calendar, including the World Cup.
Buttler had the decisive moment in the final four years ago, whipping off the bails from Roy's throw before throwing his wicketkeeping gloves in the air in delirium at sealing England's nail-biting win.
He auctioned off the shirt he was wearing on that July day against New Zealand at Lord's – fetching more than £65,000 for charity – although he has kept a couple of mementos.
"I've still got the bat I used on that day and couple of wicketkeeping gloves that were actually returned to me having been flung around the ground after running around after the last ball," he said.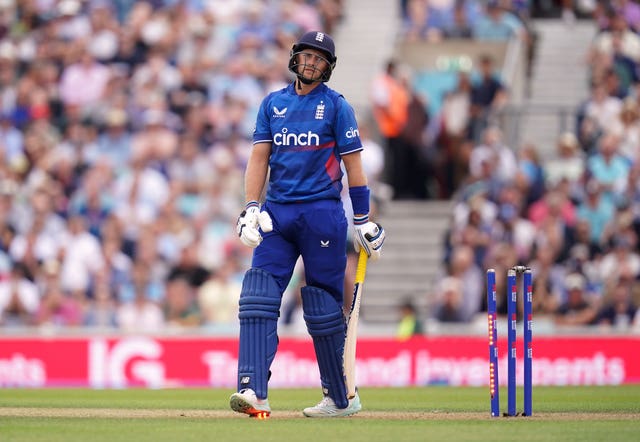 "As sports fans those kinds of shirts are something you're desperate to have. Hopefully this World Cup is a shirt everyone remembers for the right reasons and wants in their wardrobe."
:: Jos Buttler was speaking to promote Castore, the official kit suppliers of the England cricket team, investing in an extension to its national brand marketing campaign. For more information, visit https://castore.com