Top of the mountain – Pat Cummins hails Australia's record sixth World Cup win
Travis Head's brilliant 137 ensured Australia stunned hosts India in Ahmedabad.
Triumphant Australia captain Pat Cummins basked in his side's World Cup triumph over hosts India, capping a remarkable year by reaching "the top of the mountain".
Australia arrived in Ahmedabad as underdogs, with the home side boasting a perfect record of 10 wins en route to the final, a monster crowd of over 110,000 roaring them on and familiar conditions.
They even had the tournament's top-scorer in Virat Kohli and leading wicket-taker in Mohammed Shami, but were unable to match Australia's ability to stand tall in knockout cricket.
Travis Head took the starring role with a brilliant 137, making light work of India's under-powered 240 all out, as a six-wicket win made his country six-time champions.
Reflecting on a stunning sequence of results for his side, Cummins said: "It's crazy. This year will be a year we remember for a long, long time.
"It's been awesome. We've pretty much spent the whole Australian winter away playing overseas but we've had a lot of success and this pips it all. Top of the mountain. We saved our best for last.
"The passion in India is unrivalled around the world. Every single person here was wearing that blue shirt and whatever the result we were never going to forget a day like today."
Cummins had a fine day at the office. He made the bold and inspired decision to send a power-packed Indian batting line-up in after winning the toss and then produced a superb, boundary-less 10-over spell that included the key wicket of player-of-the-tournament Virat Kohli.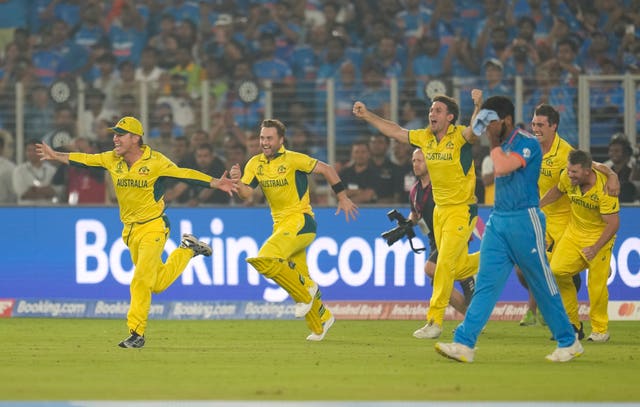 He was not fit until their fifth match of the tournament and was not even in India when Australia lost their first two group games.
"Trav does what he does. He's really brave, he takes the game on, puts pressure on bowlers and to do it on the biggest stage showed huge character," Cummins said.
"It was amazing. We couldn't be happier for Trav, he's a legend and we love him… how fun is he to watch?
"It's also on the unheralded few, the selectors that backed him in even when he had a broken hand and the medical team to get him back out there. It was a big risk that we took and it paid off."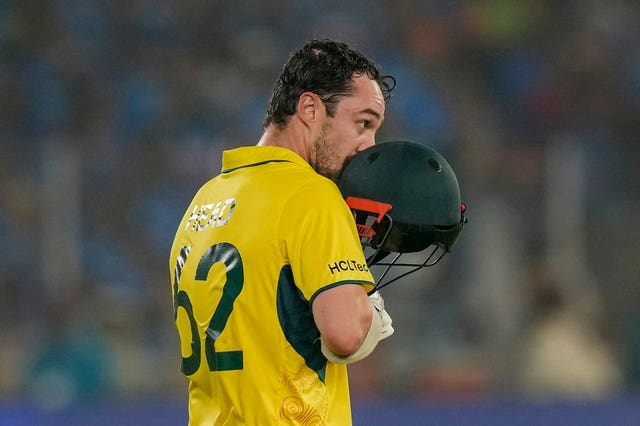 He had earlier taken a cracking over-the-shoulder catch to remove India skipper Rohit Sharma in full flow.
"Not in a million years (could I have imagined this)… what an amazing day. I'm thrilled to be part of it," he told Sky Sports.
"It's a lot better than sitting on the couch at home (injured). I was very lucky to get back here.
"I couldn't imagine getting a hundred, I couldn't imagine holding on to that catch… but you want to help your team-mates and contribute so to do that on a big stage in front of a full house, under all that pressure, is something I'll be able to look back on all my life."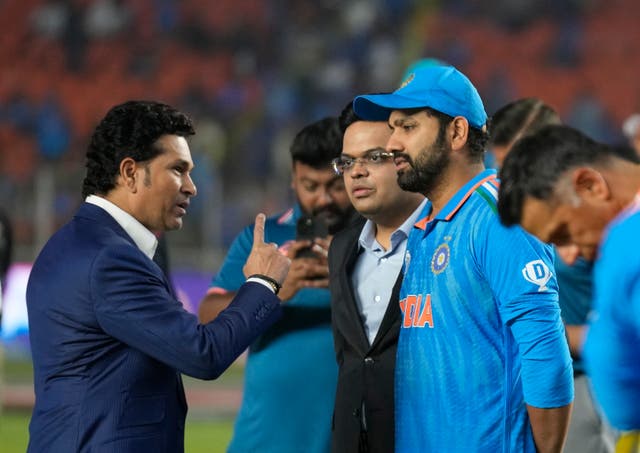 "It wasn't our day, we tried everything but it wasn't supposed to be," he said.
"We know that we were not good enough today but I'm really proud of how we've played from game one.
"We kept losing wickets and couldn't stitch up a big partnership, which is exactly what Australia did. Credit to Travis Head and Marnus Labuschagne, they stitched a big partnership and put us completely out of the game."