Comedian Lee Mack has joked he is representing "every overweight dad" who is "deluded" about their level of football skills at Unicef's event Soccer Aid.
The 54-year-old actor, also known for his Not Going Out BBC series, is returning to the football charity match to play with World XI FC, the team who have won the game for four consecutive years.
Mack said: "I'm there to represent every overweight dad who's deluded and thinks he's good. That's what I represent.
"And no one does that better than me. I'm really deluded. I'm the best at being deluded, I am champion of the league level of delusion."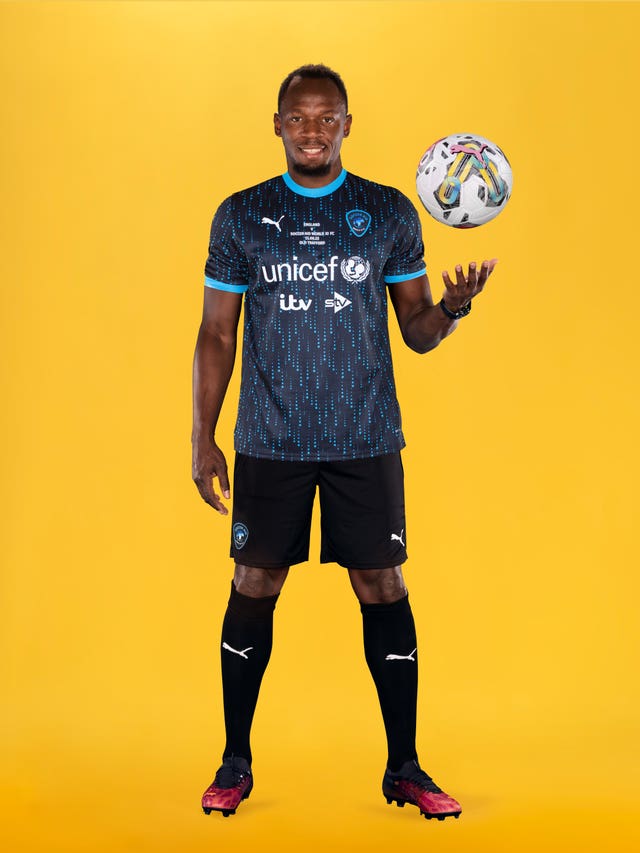 Captained by eight-time Olympic sprint champion Usain Bolt, his team will also have former striker Robbie Keane as coach and see Dragons' Den star Steven Bartlett and Love Island winner and presenter Kem Cetinay among the players.
Mack added: "So I'm going to be asking Robbie, how I get ahead of the ball, whilst at the same time keeping my television career because when you're as talentless as me, you rely a lot on your looks.
"So I'm the kind of person when they header the ball, I sort of scream a bit and go: 'Ah not the face' and so I need to get over that."
He also said in previous years, playing at the Unicef match, he has missed penalties at Manchester United's stadium Old Trafford.
Mack added: "So, third time lucky maybe, but yeah, I like Old Trafford.
"So it's obviously it's a theatre of dreams, but I'm open to change that to a theatre of nightmares. Get it rebranded?"
Last year's match, when England lost at the London Stadium to World XI on penalties, saw an estimated £15 million for charity.
Mack, who scored the winning penalty in the 2022 game, added: "The money they raise for Unicef seems to keep getting better and better so that's been brilliant and it's just everything about it is just brilliant.
"It's a brilliant atmosphere. It's a brilliant cause."
He also said that the pro-athletes who take part "really look after old duffers like me" and "usually the people of reality TV" take the match "a little bit too seriously".
Former England footballer and Euros winner Jill Scott will be captaining the England team this year which sees TV presenter Paddy McGuinness, singer Tom Grennan, Olympian Sir Mo Farah, comedian Alex Brooker, former footballer turned pundit Gary Neville among the line-up.
Emma Hayes and Vicky McClure will also co-manage the team.
Soccer Aid, co-founded by pop star Robbie Williams in 2006, raises money for humanitarian aid organisation Unicef to help children in need around the world.
The charity match is at Manchester United's Old Trafford on June 11 and will be broadcast on ITV1, STV and ITVX.
A family of four can attend the game for £60 and tickets are available at socceraid.org.uk/tickets.