Two self-starting women's football reporters covering the World Cup have said the women's game no longer needs to "prove" itself.
Rachel O'Sullivan, 34, from Dublin, and Sophie Downey, 36, from London, launched Girls on the Ball – an online platform for women's football in the UK and Ireland – in 2012 having been inspired by a trip to watch Great Britain against Brazil at Wembley during the 2012 London Olympics.
"We both went home then and said, 'you know, let's try and find out a bit more about women's football', and there just wasn't really anything out there," Ms O'Sullivan told the PA news agency.
Eleven years on and their platforms have tens of thousands of followers, while the pair are enjoying reporting on the latest Women's World Cup in Australia and New Zealand.
"I don't think we need to prove ourselves any more," Ms O'Sullivan said.
"I think we need to move away from 'how many fans came' or 'look how many people came to the stadium' – it's here. We're selling out stadiums, we're getting thousands and thousands of people to games. The tournaments are getting bigger and better every single time.
"We don't need to ask for permission to be taking up these spaces, the game has more than proved itself."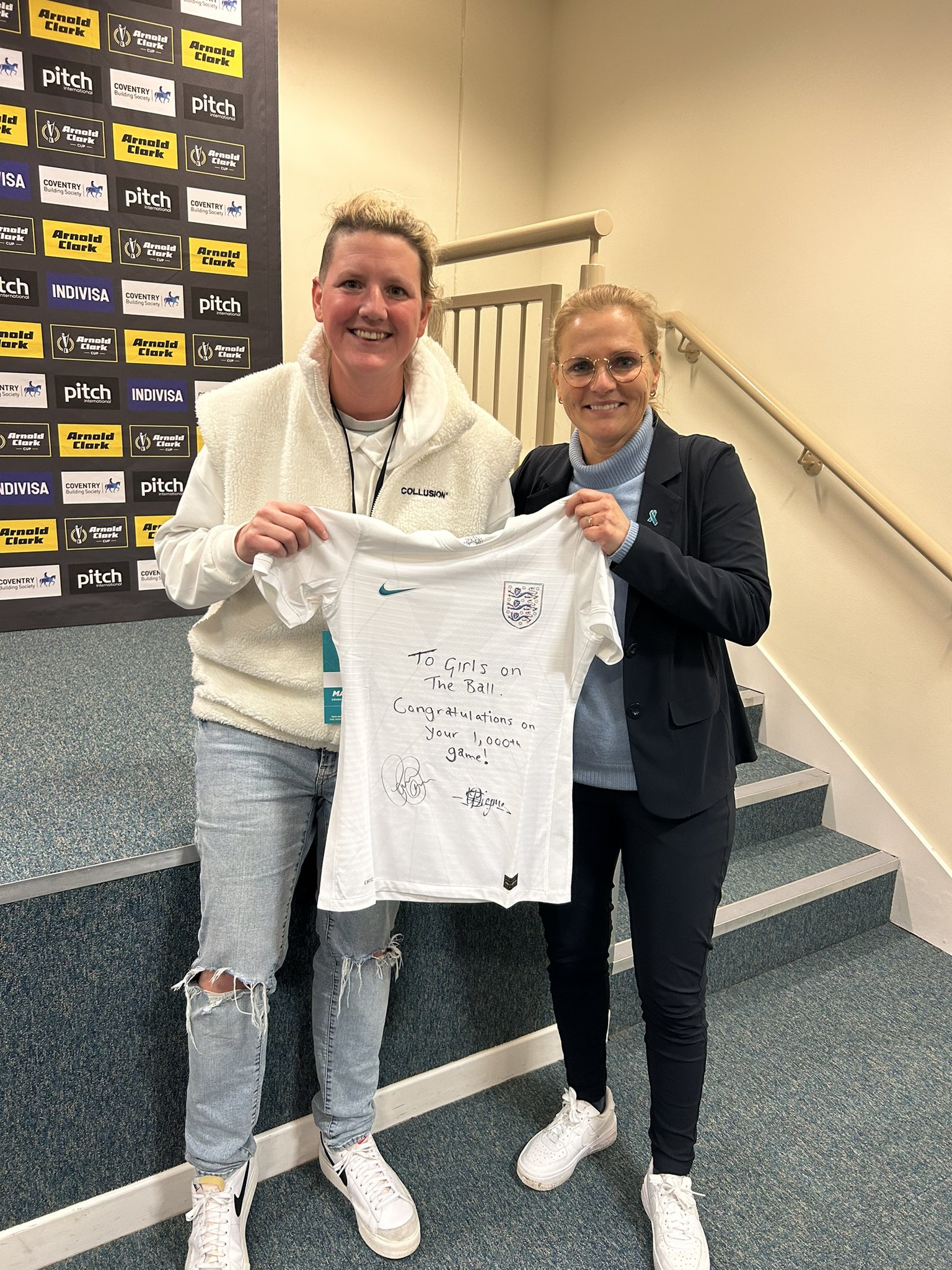 Juggling other paying jobs, covering women's football often required Ms O'Donnell and Ms Downey to go the extra mile, getting changed in the back of a car before going to work or phoning bosses up to request more time off to cover the latter stages of a tournament.
Both are now able to cover the women's game full time, and are enjoying the spoils of a decade of hard work, which has allowed them to travel and work at the World Cup as accredited media after covering the Lionesses' 2021 European Championship success in England.
"This is just a different level," said Ms Downey. "Because going away from home is part of the whole major tournament experience.
"England was wonderful in its own way and the way that it happened and the results and everything was really unique, but coming away from home where you're in another country for a month or more, and fully immersing yourself into that.
"This one has grown so big even compared to 2019, four years ago – the crowds are so different, the activities around the football are so different… everything about the game has just elevated so much even in the four years.
"It's been a really wild experience, a real learning experience – the travel's hard but you get over that because the football is so good."
The pair hope Girls on the Ball will become "one of the go-to platforms for women's football", while they also want to cover stories "that need to be uncovered".
While the England team's success in reaching the semi-final of this year's tournament has helped propel the sport further into the public consciousness, Ms O'Sullivan said signs that the sport was cutting through were there years ago.
"I was on a floor with a lot of analysts, a lot of male colleagues, all into their football all talked about football," she said of her job four years ago.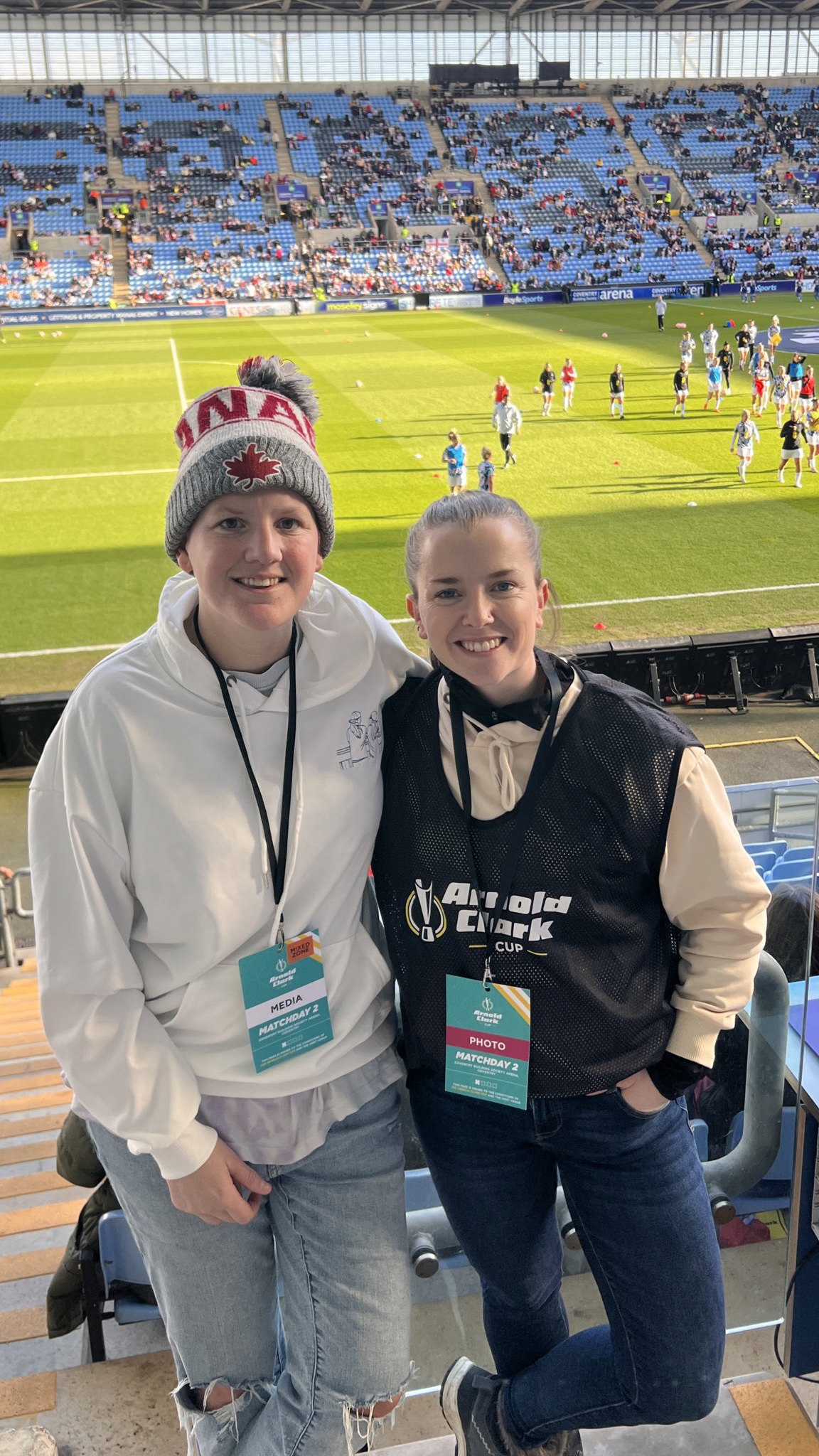 "Because in 2019 we were back and forth between work and the tournament, every time they would come to my desk as soon as I got back and talk about the games, and not just the England games, they knew the players, they knew the scores, they knew the permutations of the tournament.
"And that's when you're realising it's starting to make a difference."