The "best freestyle footballer in the world" has achieved her seventh Guinness World Record aboard a cruise ship.
Liv Cooke landed 76 alternating crossovers with a football, beating the record for the "most sit-down alternating football crossovers in 30 seconds (female)" while on the Royal Caribbean's Symphony of the Seas cruise ship in Barcelona.
"For me, it's not about the world record itself, it's me needing something to work towards and strive for – it's the process that fuels me", the 24-year-old who lives in Cheshire told the PA news agency.
"I don't want to just beat the world record for women, I want to beat the record full stop because I believe I'm the best freestyle footballer in the world."
She added that achieving the record on Symphony of the Seas was "incredible" and "I couldn't think of a more unique place to achieve [it]".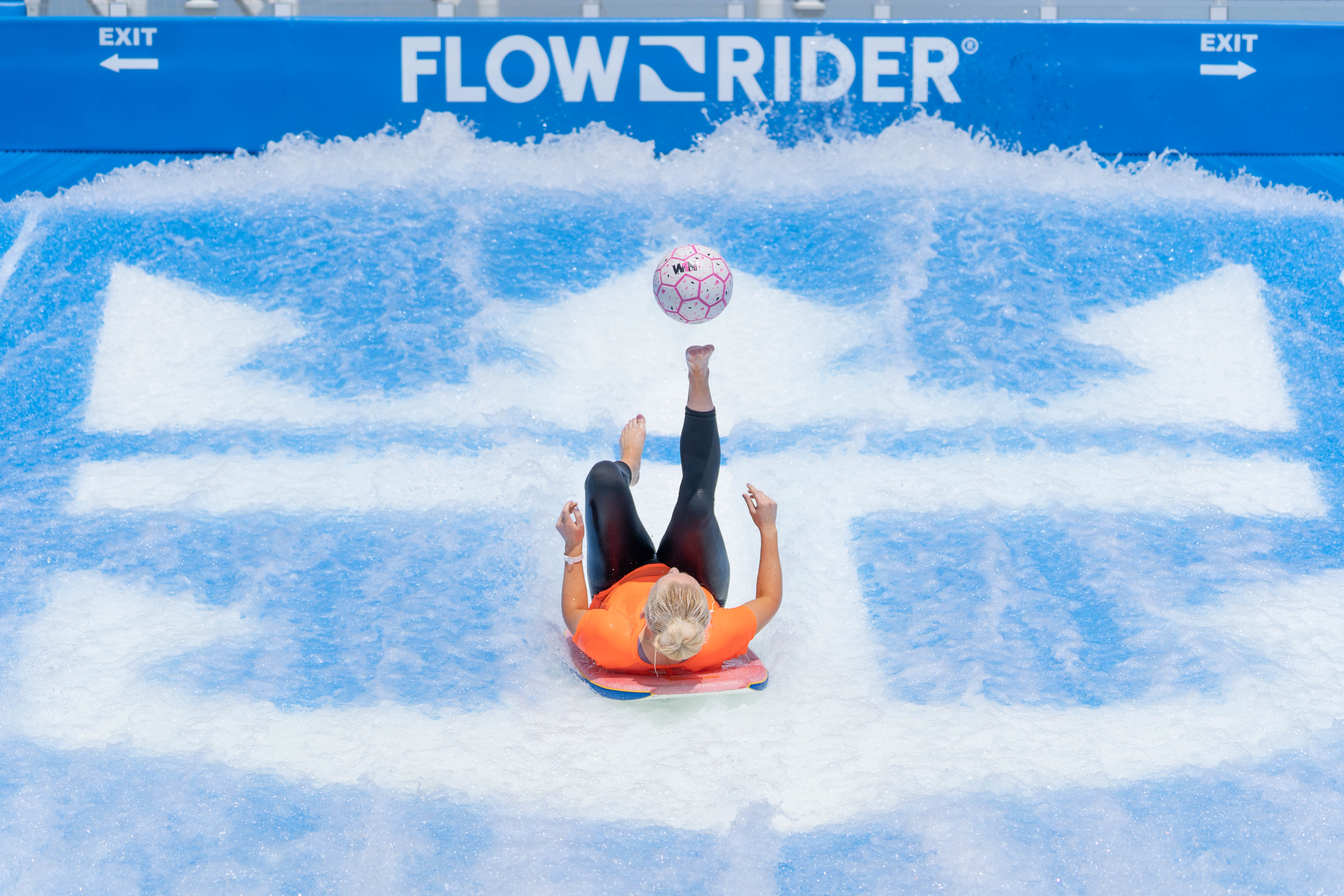 "There were some kids boarding the ship ready for their holiday and they came up to me and said 'oh, you're going for your seventh world record' and they were as excited as me", she said.
"It's amazing that FC Barcelona shared a video congratulating me – they even had a shirt made with a number seven and Cooke on which was really cool and they've always been good to me – but for me it's more important seeing the impact on young people."
Ms Cooke said that growing up with two older brothers played a role in her initial hopes to become a footballer.
"From the minute I could walk, they were blasting a football at me, usually putting me in the net so they could practise their striking", she said.
"I loved football – I was always out on the street kicking a ball around and wanted to play for England and I was on track and at the camps, training with the Lionesses that you see today and then I got a lower back injury."
Ms Cooke said this injury "broke my heart" and she was out of action for seven months, but her strong interest in the sport compelled her to try to move about as much as she could.
"Probably on the three/four-month mark, I was in my garden sat in a position that didn't hurt my back, trying to keep the ball up and without knowing – that was the start of my freestyle journey.
"I didn't even realise I was freestyling at the time – I was learning one trick, and then another and I just became obsessed with progressing and by the time I was fit to go back into football, I had absolutely fallen in love with football."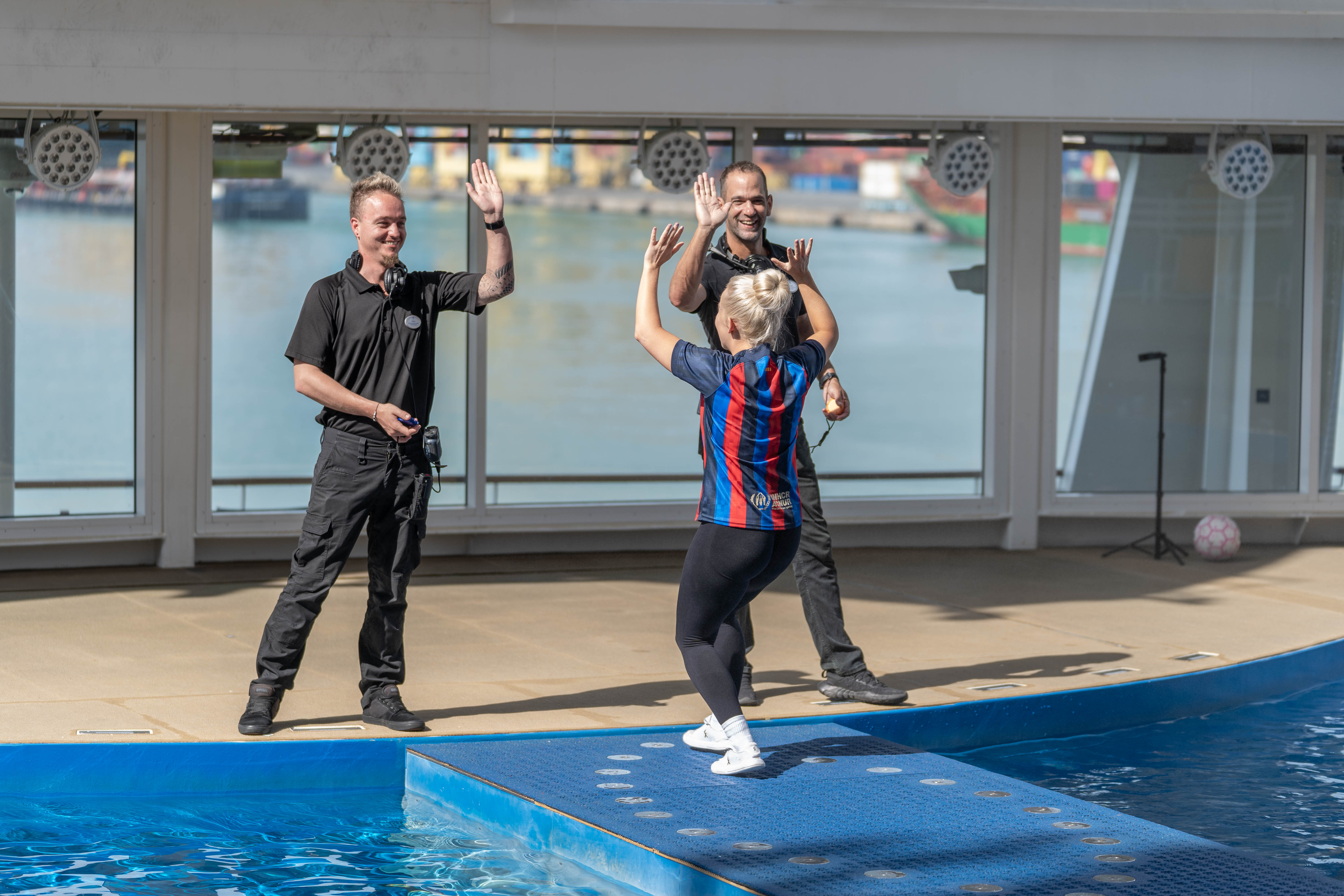 "I was just in awe of her – I saw her on a Nickelodeon live show doing sole juggles (where you use the soles of your feet to juggle a football) and I made it my mission to go home and learn [one of them]", she said.
"I messaged Laura on Instagram and I thought, she's never going to reply, she's got loads of followers and I remember when she replied and gave me some advice on how to learn that trick, I was out there all day learning it, and I got it.
"She was a mentor and role model to me in the early stages of my career."
Speaking about beating her role model's record, she said: "It's funny how it all comes in full circle now and Laura's been amazing, she's already congratulated me on this record."
The Uefa ambassador also spoke about her excitement about the upcoming Women's World Cup from July.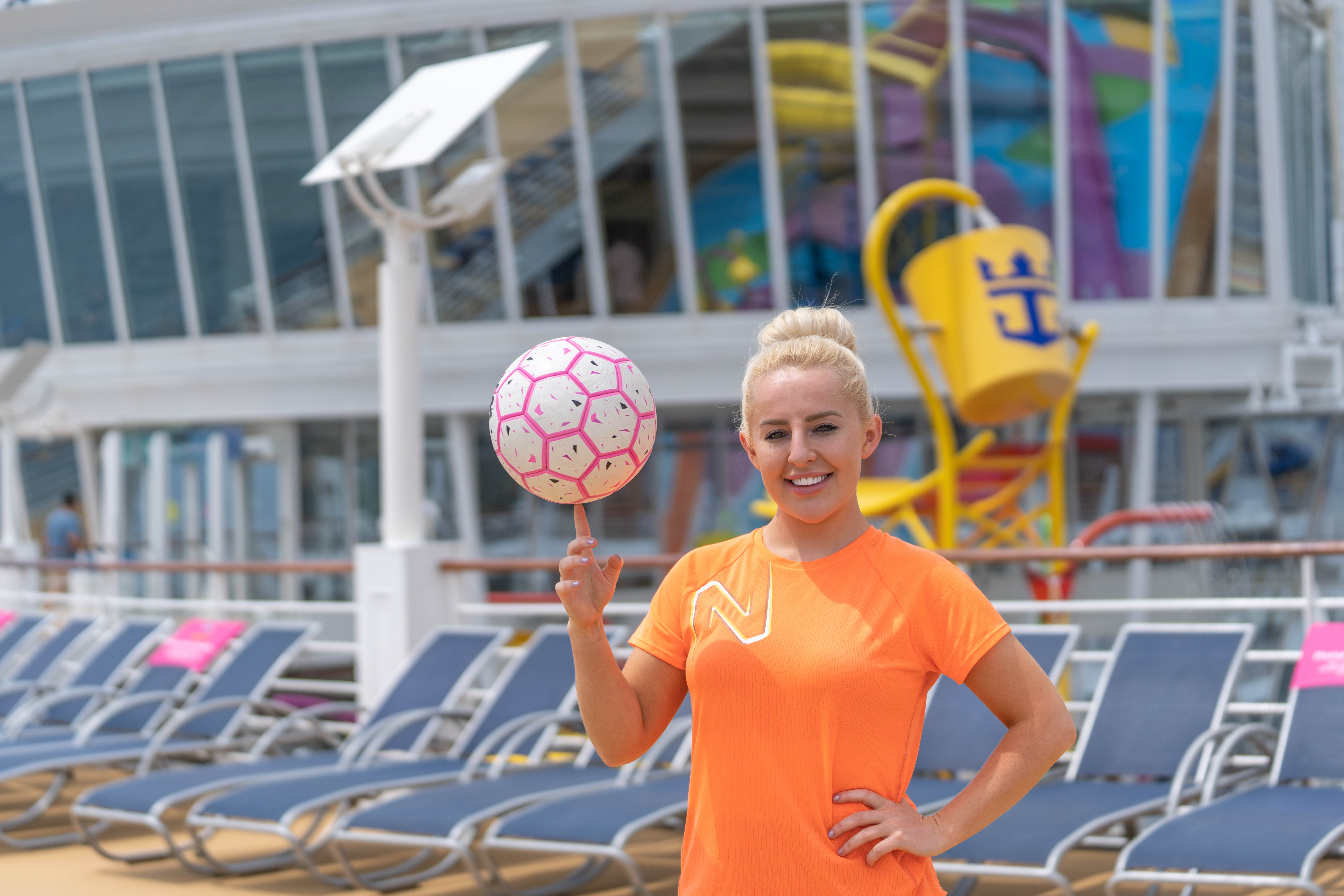 "I'm excited to be out there, on the ground, going to every single England game and supporting the girls.
"I've got good relationships with them. I've played with a few of them growing up, so it means more to me than a regular fan and I think the whole nation is going to be behind the girls."
With many of her football videos going viral, Ms Cooke hopes she can inspire others to "go out there and try it" if they have an interest in the field.
"I've reached a point where I can make tricks look easy, but they're not easy and I think when young people try and fail, they might get disheartened," she said.
"But I trained for eight years to get to this level and I like to show [viewers] the process, I like to show them I'm human and fail. I keep practising, I get up again and go again."